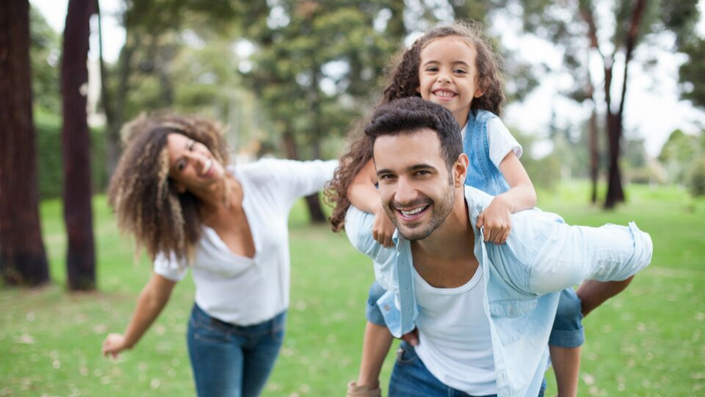 "It is easier to build strong children than to repair broken men"


** This option includes 8 live coaching sessions (either in-person at Ranbir's office, or online via video call). **
Dear Fellow Parent,
Is your child struggling? Maybe with confidence, maybe with defiance?
Your home life doesn't need to be this challenging....
Teachers may be sending you emails about your child's/teen's behaviour. Sibling rivalry driving you c r a z y? Or maybe the coach isn't happy with your kid's performance. Perhaps your sweet child is being picked on, maybe even being bullied.
It can seem difficult to know what to do in these situations.
As a parent, you want what is best for your child but you only have so much fuel in the tank. You need a solution.
You may feel like you are saying the right things, and you probably are, but still you are getting nowhere.
How do you get your child to listen to you?

Let's face it, sometimes your kids just need to hear it from another source. That is where this program can help you.
Your child will learn the essentials of taking responsibility for his/her own self-image. She/He will understand the CORE PRINCIPLES of a healthy internal dialogue.
When your internal dialogue (your self-image) is repaired/strengthened you can build good relationships. If your child is struggling, his/her self-image is struggling.
So often we find ourselves spinning in circles trying to solve "problems" but this course will help you address and solve the root cause.
In this course we give your child the tools to improve his/her self-image - improvement from the inside out. Teaching them how to turn down the volume on their inner critic so their inner champion can lead the way.

Your self-image is the foundation of your experiences as a human being. It is the filter you use for EVERYTHING.
This program will give your child the basics to create a strong self-image. You can watch it as well so you can help reinforce the ideas with your child/teen.
The course is a series of videos, and there is some homework. I suggest parents do this homework as well.
In the end, you will have a much stronger, healthier relationship with your child and I am confident you will learn a fair bit about yourself too!
Sincerely,
Ranbir
What the parents are saying:

"My son came out of the session with the group completely invigorated and positive about pretty much everything! He was so charged-up about all of the new information he learned that he ended up chatting with me for over 2 hours about the session and how I could use some of the techniques you taught him in my own life. He and I connected on a very different level and it was nice to see him so incredibly happy!"
"This class completely changed the dynamics and communication in our home. I am blown away. Is there a class for adults?"

"Thank you so much for the insight you provided to me about my daughter following the Kids Self-Image Class. It has been immensely helpful over the past couple of weeks. When the next session date is set, please let me know and I will move heaven and earth to get her there!"

What the kids are saying:
"I felt like the whole world loved me."
"I learned a lot from you. You made me into a stronger character and taught me to believe in myself. With that courage I can accomplish the impossible. You helped me to learn the important lesson that everyone is special in their own way."
"The part I benefitted most from was when you taught us not to compare ourselves to other people. I used to put too much pressure on myself to beat other people in contests, but now I don't do that anymore."
What the teachers are saying:
"I have been feeling grateful all day…Over lunch 3 of my girls who often sit with me to chat opened up about up the morning's talk. One of them declared that she worries about everything…They were excited to share that they had all learned something today. See what you started…"
"When I told my students that you would be coming back to the class to teach them about self-image, they were cheering."
About the Program:

A strong self-image is the key to being in control of your life. Kids today face unique challenges, so we need to teach them how to establish a strong self-image.
The self-image is the greatest barometer of the quality of a person's inner life.
This class teaches kids:
what the self-image is and why it is vital
how to create a strong self-image
how to take responsibility for their own thoughts and actions
how to create empowering mind-habits
how to manage comparisons and use the success of others as inspiration
how to understand and handle worrying, anxiety, and fear
how to calm your mind and body
how to apply these lessons in everyday situations
Ages 9 and up
Class facilitated by TEDx Speaker, Ranbir Puar
WATCH THIS VIDEO FOR ADDITIONAL TESTIMONIALS:
WATCH RANBIR'S POWERFUL TEDx SPEECH HERE:
Your Instructor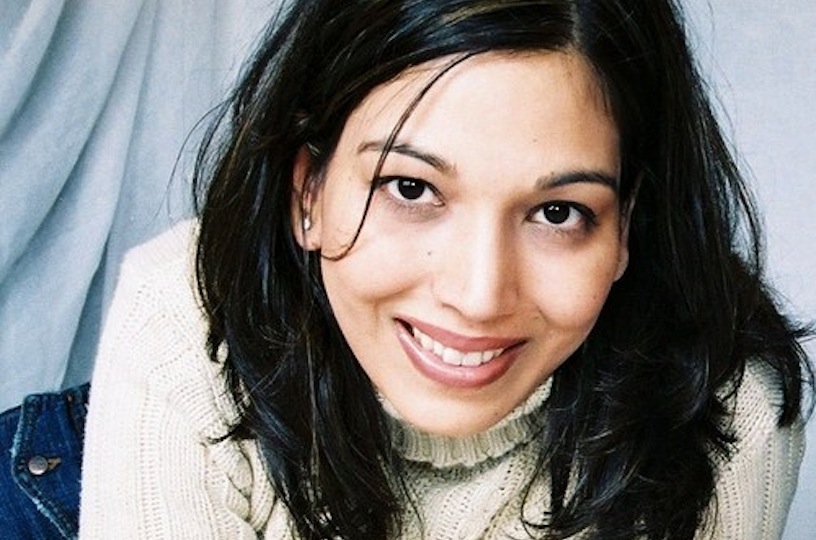 Hi, I'm Ranbir
I am a wife, a mom to two incredible sons, a sister, a friend…I go to the beat of my own drummer. I have quirky sense of humour…I LOVE to laugh.
I am spiritual, in the big sense of the word, but I love reality. I love my experiences as a human being and I am no rush to reject any part of being human. I embrace my ego and I embrace my soul. I know they can co-exist to create a life that is fulfilling and enlightened. How do I know? Because that's how I live.
My life wasn't always a cake walk. I grew up under challenging circumstances that had a massive negative impact on my self-image. That is ALL I focused on for so long… I had suffered. My life was hard. I was justified. All these things happened and they hurt. I hid this pain from the outside world by overachieving. I channeled my fear, my sadness, and my anger into winning. I lost faith.
I had done all the therapy and on the surface everything looked good…so if it looks good from the outside, then it must be true and it must be real, right!?
But what was real is that my inner life was the opposite. I suffered. I didn't sleep. I barely ate. I was always nervous. I hid all of this angst. I never, ever felt like I was enough. I was always afraid.
Luckily I got the help I needed to let go of the hurt for good. I got the help I needed to understand how all of my life experiences helped shape the person that I had become. I finally got it.
I ended up marrying the person that helped me transform my life (don't worry, he wasn't my therapist or a coach at the time).
I like to think that I helped him transform in many ways too…we've been growing together since 1996!
Our journey has helped us create programs, systems, and writings that have been inspiring others since 2009. We are a combination of science (him) and spirit (me). He is camera-shy, so you won't see him often but you can feel his presence in our work.
The purpose of our work is to guide you beyond your pain, your baggage…your limiting beliefs. The methods used to guide you are based in reality, with systems you can easily put into practice daily…and there is also a whole lot of soul. I love to witness the transformations of my clients. I love it! That is what has kept me going year, after year.
I would be honoured to be the person that helps you unleash your inner strength, your inner champion.
Your light is so damn bright and it NEEDS to be shared with the world. Let's do this!
Book your complimentary session with me now.
Course Curriculum
Testimonials Video
Available in days
days after you enroll
Introduction
Available in days
days after you enroll
The Sun Visualization
Available in days
days after you enroll
Frequently Asked Questions
When does the course start and finish?
The course starts now and never ends! It is a completely self-paced online course - you decide when you start and when you finish.
How long do I have access to the course?
How does lifetime access sound? After enrolling, you have unlimited access to this course for as long as you like - across any and all devices you own.
What if I am unhappy with the course?
We would never want you to be unhappy! If you are unsatisfied with your purchase, contact us in the first 30 days and we will give you a full refund.